Kirat Kaur (Jamie Durner)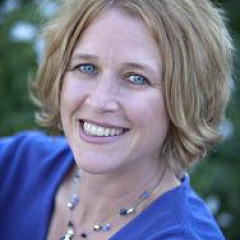 Kirat Kaur (Jamie Durner)
Jamie Durner, Ayurvedic Practitioner & Kundalini Yoga Teacher uses her twenty-plus years in the wellness field to assist you in being your best - healthy body, sharp mind, balanced energy and fulfilled life.
She provides individual consultations, group programs, Kundalini yoga classes and workshops, corporate wellness in-services, and self-care home products. She is the creator of the KRI approved "Audio Yoga Series Classes" http://ayurvedawellness.org/audio-yoga-classes featuring the first audio-guided Kundalini yoga classes to support you at home, on the road, or wherever you may be. She is also a nationally published author in the book "Yoga in America", Modern Healthy Living Magazine, Ezine Articles, serves as the yoga expert for Your Health Professional online professional exercise program, publishes the "Healing and Harmony" blog, and is a outreach volunteer with Dr. Singh Khalsa's Alzheimer's Research and Prevention Foundation . Find out more about her products, services, and programs at www.ayurvedawellness.org .
Her passion is in assisting people to develop their awareness, resources and confidence in taking care of themselves to enjoy greater health and harmony in their body and their lives while relieving painful and disruptive symptoms associated with chronic conditions.
Teacher Certification

Teacher Interest Areas
Mantras & Naad, Mental Health