Hari Datti Kaur (Diane Hancock)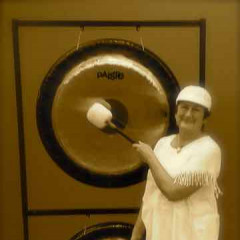 Hari Datti Kaur (Diane Hancock)
CITYOGA
2442 N. Central Ave.
United States
Sat Naam! I'm Hari Datti Kaur, and I've been teaching Kundalini Yoga in Indianapolis since 2004. I offer a weekly Sunday streaming 11am-12:00pm $12 Community Kundalini class through the CITYOGA School of Health and Yoga (
www.cityoga.biz
). I love to share the sound current, and always use a Gong for relaxation in these classes. Look for my periodic Single to Quadra-Gong Immersions and Advanced Kundalini workshops in Indy and the surrounding region. I'm an intern in the Aquarian Academy and am interested in assisting at Level 1 trainings in Indiana and surrounding states or anywhere online. My website is
https://haridattikaur.com
. Certifications: KRI Level 1,2, 3, Yoga Alliance eRYT-500, YACEP. I can be reached at my full spiritual name (with no spaces) at Gmail.
Studios/Centers
Teacher Certification



Teacher Interest Areas
Mantras & Naad, Meditation