Simranjeet Singh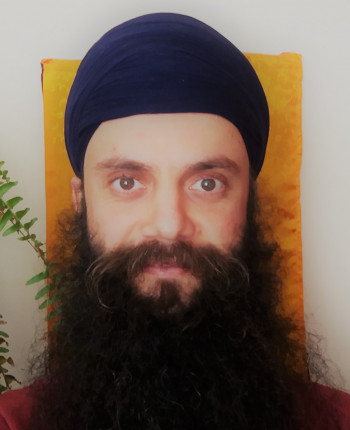 Association Manager
Pronouns: He/Him/His. Simranjeet is the Team Leader of the IKYTA. He graduated in Philosophy and has a Master degree in Education. He is also part of the Aquarian Teacher Academy of the Kundalini Research Institute.
Simranjeet has been involved in education in schools with children and adolescents for many years, teaching philosophy and yoga. He was part of the coordination team of Miri Piri (now Tamboril) School during the pandemic. She has a master's degree in education about Kundalini Yoga for adolescents in prison.
Currently works as a Professional in the ATA (Aquarian Academy of Teachers) at KRI, teaching N1 and N2 trainings. He is also part of the group that is responsible for conducting the work of ABAKY (collective of Kundalini Yoga teachers) in Belo Horizonte, Brazil, where she lives.
He is passionate about philosophy, yoga, arts and education.
Contact: [email protected]