Make this profile public:
active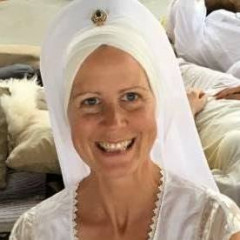 Languages You Speak:
English
Interest Areas:
Business, Mantras & Naad, Meditation, Men, Prisons, Sat Nam Rasayan®, Sikh Dharma, Women
Biography:
Sukhpran Kaur is a KRI Level 2 certified Kundalini Yoga and Meditation teacher, certified Sat Nam Rasayan (healing) practitioner, and staff member of the International Kundalini Yoga Teacher's Association. Sukhpran shares her experience in healing classes, workshops and retreats that delve into the vast teachings of Kundalini Yoga and Meditation as taught by Yogi Bhajan, creating a safe, sensitive and intuitive space where each student can tap into subtle self awareness and expansion, health, happiness, peace and wholeness. Offerings include healing classes, workshops, retreats, online courses, cleanses and private sessions.