Make this profile public:
active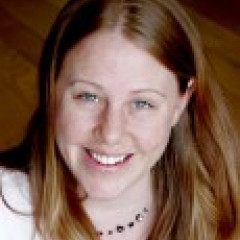 Name:
Simran Kaur (Cristin Tighe)
Languages You Speak:
English
Address:
Travels to train teachers internationally
lives between Palm Beach FL, USA
Haiti
Interest Areas:
Business, Children, Mantras & Naad, Meditation, Men, Mental Health, Pre & Postnatal, Women
Biography:
Cristin/Simran weaves varied elements into her teaching, offering challenging, life-changing transformation. Students experience self-compassion and gratitude, gain awareness and positivity, and access possibility.
Her yoga journey began in 1999, which led her to own Spiral Flight Yoga in Washington, DC for five years. Afterward, she lived and taught for two years in Belgium, then three years in Ghana offering training with Krishna Kaur. In 2012, she moved to FL and began Kundalini Yoga Palm Beach. Now, she lives in Haiti, and travels to train teachers in Europe, the Caribbean and the US.
She is certified in Conscious Pregnancy© Yoga as well as Relax & Renew (Restorative Yoga), Therapeutic Yoga (Anusara School of Hatha) and Baptiste-inspired power vinyasa. She is a Kundalini Research Institute Trainer, and also trained 550 children's yoga teachers (see Kids & Yoga!) in 7 countries. She is Yoga Alliance E-RYT-500/RCYT/RPYT/YACEP.
She holds deep gratitude for her teachers — Darshan Kaur, Eliana Baccas, Shakta Kaur, Judith Lasater, John Friend, Tarn Taran Kaur, her children, Pritpal Kaur, Krishna Kaur, Christen Scott, Ma Jaya Sati Bhagavati, Kiret Nam Kaur and, of course, Yogi Bhajan. She's also a doula/childbirth educator and holds Masters from Yale University and Johns Hopkins University in environmental health and international development, so brings a unique perspective to teaching.
Her prayer: "May the teachings flow to me. May the teachings be with me. May the teachings flow through me."