Hari Avtar Singh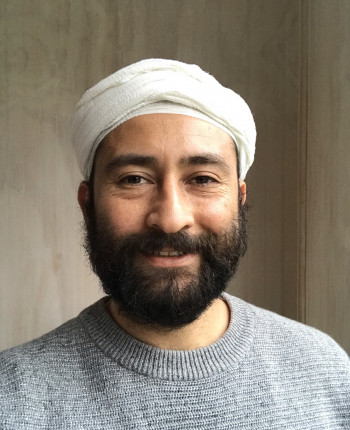 National Associations Coordinator
Pronouns: all. Hari Avtar speaks Spanish as native language, and lives in Chile. He coordinates the collaborative work between IKYTA and the National Associations (NKYTAs), and the Teacher's Prayer meditation event.
Hari Avtar is a KRI Level 1 certified teacher and Sat Nam Rasayan Level 1 healer, and teaches at Level 1 KY TTC. He was born in Iquique, a city in the north of Chile, and is currently living in Santiago. From there he works as an Integral Balance Massage Therapist, an Existential Analysis Consultant, and yoga teacher. He is also currently serving as president of the National Association of Kundalini Yoga Teachers in Chile (APKY), and participates in the Professional Development and Community Development initiatives at IKYTA. Hari Avtar loves to travel, meet new people, learn with them, enjoy getting to know different cultures, and share in life experiences.
Hari Avtar feels inspired working at IKYTA to offer a safe global space where diversity is experienced as a treasure to be shared and received with openness, joy, and compassion, so we can keep serving together to people, in this constant transformation we live in.
Contact: [email protected]