Harbhajan Kaur Khalsa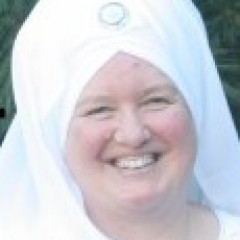 Harbhajan Kaur Khalsa is a KRI-certified Lead Trainer for Level 1 and 2 Teacher Trainings with an acknowledged specialty in Naad, Mantra, and Shabd Guru. In addition to Teacher Trainings Level 1 & 2, Harbhajan Kaur teaches Kundalini Yoga and Meditation; various related workshops - including Humanology and Women's Courses; and classical Gurbani Kirtan and Voice.
As an elder of the international 3HO & Sikh Dharma yogic/Dharmic communities, Harbhajan Kaur feels blessed to have experienced nearly three decades learning at the feet of Yogi Bhajan, the Siri Singh Sahib. It continues to be her aim to "pay forward" by teaching from this treasury.
Teacher Certification


Trainer Designations
lead
Teacher Interest Areas
Mantras & Naad, Meditation, Sikh Dharma, Women