Make this profile public:
active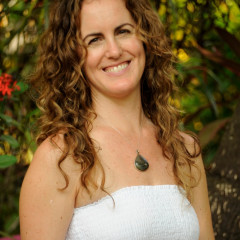 Name:
Shabad Atma Kaur (Alyson Simms)
Languages You Speak:
English
Address:
Yoga Yoga
Amala Foundation
United States
Interest Areas:
Addiction, Business, Elderly, Health Practitioners, Children, Sat Nam Rasayan®, Mantras & Naad, Meditation, Mental Health, Prisons, Women
Biography:
Shabad Atma Kaur (Alyson Simms, 500E-RYT) is a natural bridge between the earthly and Divine realms. Her teaching style brings an intensity of Spirit, while enveloping you in grace and humor; your body will tune, your mind will balance, your courage will be summoned, your soul will shine. She was drawn to her first yoga class in 2001 to live a deeper life. Her True Self was ignited and her life became one of devotion. Alyson has studied: hatha, vinyasa, tantra, ashtanga, restorative, zen mediation, qi-gong, yoga nidra, trance dance, and some good old fashioned sitting quietly on the floor. Kundalini Yoga became her first teaching platform, and has taken her around the world to practice, study and teach. Alyson has her Level 1 certification in Sat Nam Rasayan, amongst other healing modalities.

 Her passions include world traveling, ecstatic dance, contact improvisation, healing stones, photography, and creating community through business and healing groups.