Make this profile public:
active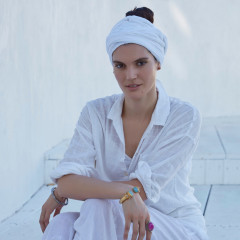 Languages You Speak:
English
Interest Areas:
Children, Women
Biography:
HARMANJOT is a teacher at the RA MA Institute for Applied Yogic Science and Technology in Venice Beach. She has devoted her life to the purity of the teachings and the fullness householder life. As part of her commitment, Harmanjot maintains a seven year and ongoing apprenticeship with her teacher Guru Jagat and also studies under Harijiwan Singh.
Harmanjot serves as a mentor and instructor to women of all backgrounds. Creative and valuing education, Harmanjot holds a degree from NYU and is currently working on her Master's thesis for the European Graduate School. Harmanjot believes in power, depth, beauty and a life fully lived.