Make this profile public:
active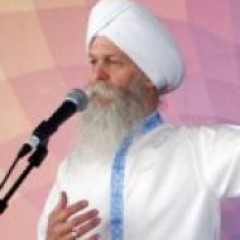 Name:
GuruMeher S Khalsa (GuruMeher Khalsa)
Languages You Speak:
English, Spanish
Interest Areas:
Health Practitioners, Mental Health
Biography:
GuruMeher means "Compassionate Teacher". He has taught Kundalini Yoga for 35 years and trains teachers internationally. He is a professional Life Coach and creator of Senses of the Soul, a meditative system of emotional self-therapy. The SOS Method has been called "the next evolution in therapy" and is available in live workshops, for self-study by book, audio and video classes, and in private coaching with GuruMeher. Info at SensesOfTheSoul.com.



Trainer Designations
Level 1: Lead, Level 2: Lead, 21 Stages of Meditation: Lead