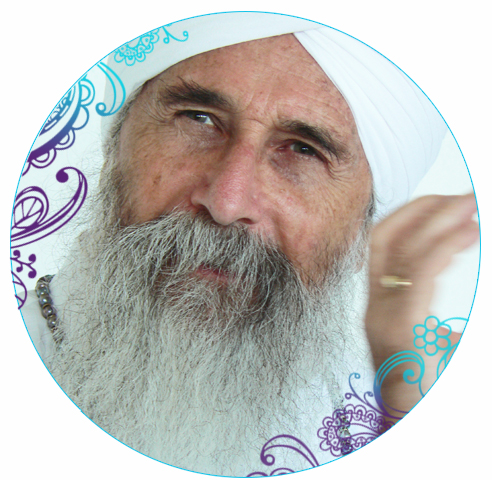 THE MULTIDIMENSIONAL SELF
Teachings of Yogi Bhajan as tools for Healing & Transformation
with pritam pal singh KHALSA
If we consciously reign over the creation of our inner world; if we properly nourish and express ourselves without obstacles or constraints, we will generate prosperity and realization in our life. You will be inspired to understand why the vast and profound spectrum of the Teachings of Yogi Bhajan are powerful tools to heal so that we can evolve towards true integral human beings.
Join this live bilingual webinar first in English for one hour, then Spanish. Please note time differences for each webinar. You may join both! 
DATE: Wednesdays - SepTEMBER 5, 12, & 19 
TIME: SPANISH 3:45 - 4:45 PM PST, 6:45 - 7:45 PM EST, ENGLISH 5:00 - 6:00 PM PST, 8:00 - 9:00 PM EST
Members Only
---
El Ser Multidimensional
Las Enseñanzas de Yogi Bhajan como Instrumento de Sanación y Transformación Pritam Pal Singh Khalsa
CON PRITAM PAL SINGH KHALSA
Si concientemente reinamos sobre la creación de nuestro mundo interior, si nos nutrimos apropiadamente y expresamos nuestro ser sin obstáculos, generaremos prosperidad y autorealizacion en nuestra vida. Serás inspirado a comprender porqué el espectro vasto y profundo de las enseñanzas de Yogi Bhajan son poderosas herramientas para sanar.
Inscríbete ahora! La sesiones online de coaching comienzan el 5 de Septiembre.
FECHA: MIÉRCOLES - 5, 12, y 19 DE SEPTIEMBRE
HORA: ESPAÑOL 3:45 - 4:45 PM PST, 6:45 - 7:45 PM EST, INGLÉS 5:00 - 6:00 PM PST, 8:00 - 9:00 PM EST
Members Only