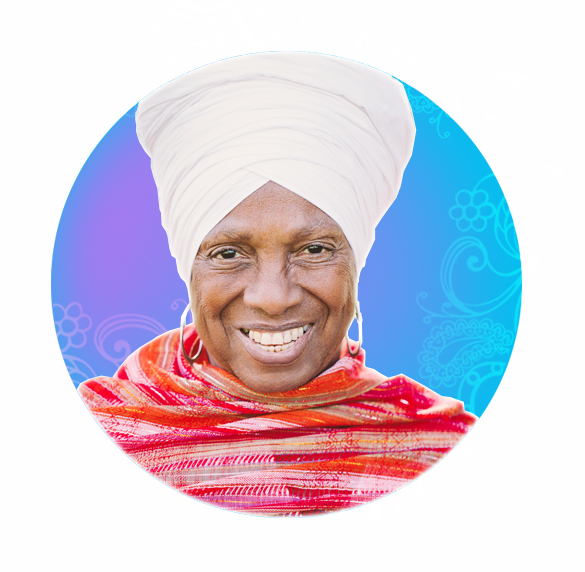 Take it to the Next Level
Raise Your Frequency
WITH krishna Kaur 
---
 THURSDAY SEPTEMBER 12, 19 & 26 | 5:00 PM PST, 8:00 PM EST
Let's dive in deep with Krishna Kaur and raise our frequencies while having fun in the process! In this webinar series we'll explore the 1) Magic of Poke, Provoke, Confront and Elevate, 2) Managing Burnout with Grace, and 3) Teaching Special Populations. These webinars will be transformative opportunities to advance our teaching and tap into the her breadth of experience. Krishna is a dynamic, heart centered Yoga teacher, who began studying with Yogi Bhajan in 1970 and has passionately taught the art and science of Kundalini Yoga and Self Awareness for over 40 years.
The IKYTA coaching program is a 3-part live webinar series supporting Kundalini Yoga teachers in furthering their training and staying inspired. 
MEMBERS ONLY
---
SESSION 1 | The Magic of Poke - Provoke - Confront - Elevate
SEPTEMBER 12 5:00 PM PST, 8:00 PM EST Check Your Time Zone
We will explore the effectiveness of this formula and the way it helps Kundalini Yoga teachers support students. Maintain the "personally impersonal" relationship that will uplift, and help solve problems while staying gracefully engaged and deeply supportive in the process.
SESSION 2 | Managing Burnout with Grace
SEPTEMBER 19 5:00 PM PST, 8:00 PM EST Check Your Time Zone
We will explore the subtle ways expectations (ours and those of others) show up and affect our neutrality as teachers. What are some of the pitfalls and what are some ideal ways to have fun using this energy to uplift us instead.
SESSION 3 | teaching Special Populations
SEPTEMBER 26 5:00 PM PST, 8:00 PM EST Check Your Time Zone
Teaching in non-yoga studio locations can be a challenge. We will discuss where to begin, how to manage some cultural issues that may arise, and ways to teach mantras to those who may not feel comfortable due to religious and/or personal beliefs.