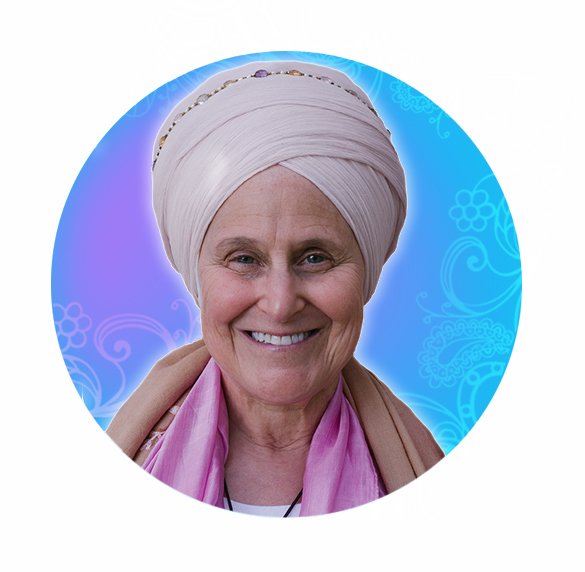 You are the Foundation
Face The Challenges of Being a Teacher
with Hari Kaur
NOVEMBER 5, 12, 19 | 5:00PM PST 8:00PM EST  

As you enter into the world as instructor, practitioner, and teacher you find the stress level is high, the longing is deep, and the requests for help are profound. The energy of the Aquarian Age is hitting us. At the moment of contact with a class or student who is deeply hurting, how do you stay steady?
You studied and trained to become a Kundalini Yoga Teacher and elevated your consciousness through meditations and kriyas. You are ready to help. You have the tools but how do you apply them when pressure is on? How do you live an elevated life as a teacher and ENJOY it! I will share methods that work when the consciousness of a teacher is challenged and the times are upon you. Become like a mountain; grounded, stable, and happy. This is how you can hold the power of your kundalini experience. Let's enjoy this extraordinary life of kundalini energy together.
"If you are a Kundalini Yoga Teacher, you can hold a thousand people on your shoulders and ten thousand in your aura." -Yogi Bhajan.
---
 MEMBERS ONLY
Session One | Challenges and Highs of Teaching
NOVEMBER 5, 5:00PM PST 8:00PM EST  Check Your Time Zone
Share stories and experience deep listening to each other. Learn specifics in tapping into your strengths on the spot.
Session Two | Deep Dive into the Heart of a Teacher
NOVEMBER 12, 5:00PM PST 8:00PM EST  Check Your Time Zone
Gain spiritual perspective and uncover your doubts. Walk the path of becoming a living angel of self-forgiveness and compassion.
Session Three | Reach for the Stars
NOVEMBER 19, 5:00PM PST 8:00PM EST  Check Your Time Zone
Envision your life as a teacher and build it on a strong foundation. Suggested 40 day readings and writing assignments.