Speak, Create, Initiate – Teacher Excellence
Date (Mountain Time):
Wednesday, November 13, 2013 - 5:00pm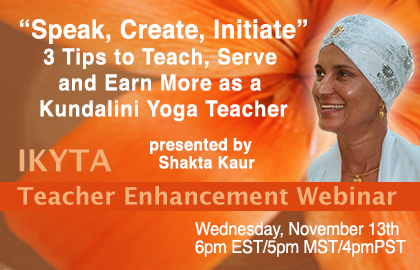 Becoming a better teacher (of any holistic practice) is no mystery. But, how do we go about it so that we can consistently teach more, serve more and earn more? Follow along as Shakta helps you create your personal business plan for success.
Members Only Area
You've reached a page that is only viewable by IKYTA members.
Become an IKYTA member
Members get full access to all content on the IKYTA website, are listed in the Teacher Search directory, and many more benefits.