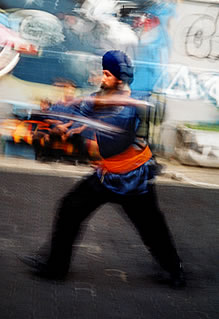 "This call is being sent to all, sent to all homes each day, so forget not the one who calls, the one who calls each day. Oh Nanak the day is drawing near for everyone." Kirtan Sohila
Friday Feb. 13 2015 in Berlin, Germany, Nanakdev Singh left his physical body. He died from heart failure after having been in coma for several weeks. Many of you will fondly remember him as a prominent teacher of Gong, Gatka and Archery at the European Yoga Festival.  He was also the inspiring leader of the Triguna Ashram in Berlin. We thank him from our heart for his participation in so many of our Festivals and cherish many memories of our cooperation. Nanakdev, we wish you a great journey!
SS Satya Singh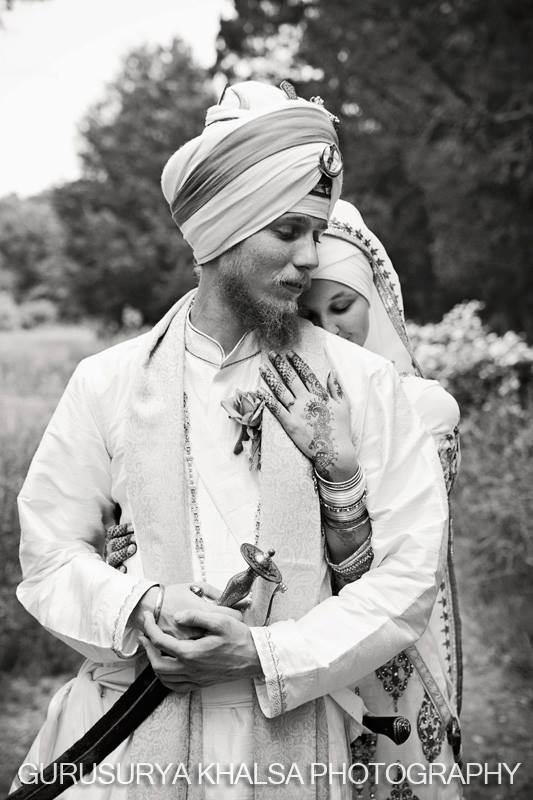 "Life is a great sunrise. I do not see why death should not be an even greater one." -Vladimir Nabokov
Hari Simran Singh: I wish you a beautiful sunrise, my friend. I hope your journey is light and swift. I pray you find way
o comfort those you leave behind, especially your sweet wife and parents, while feeling free to live your spirit's destiny. May you soar through new adventures, and may you find even more ways to serve the Infinite. You are missed deeply. There is no one here that can take your place. Perhaps that is as it should be, for to have lived life well, there must be some mark. Your heart was so beautifu
l, it reminded me of the sun. Now it will remind me of the sunrise.
I am glad we found you. But how could you ever be lost? Your Guru was your compass and your heart always pointed to true north. We started #findharisimran for you, and I don't want it to end. I will #findharisimran in the kind gestures and the random smiles. I will #findharisimran in the spring flowers and in the ocean breeze. I will #findharisimran in all places where good things triumph.
You go on ahead on your journey. This is not the last I will see you. When I pass into my own sunrise, please be on the welcoming committee, a cup of yogi tea in your hand, ready to show me all the good stuff. Akaaaaal...Akaaaaal... Akaaaaal ~ Ramdesh Kaur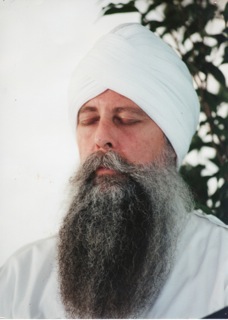 Devi Dyal Singh left his earthly body unexpectedly on March 5, 2014, leaving Hari Simran Kaur Khalsa, his beloved wife and family, Siri Sadhana (Orion), Devi Dyal's daughter Hillary Jovi, grandson Cormac and his  father, Daniel Jovi.

Devi Dyal taught at The Kundalini Yoga Center in Altamonte Springs, Fl.  He first studied under Yogi Bhajan in 1970. A IKYTA Teacher Trainer, a Yoga Alliance  E-RYT 500 certified instructor.  He taught Teacher Training programs in Florida, The Omega Institute in New York, Ghost Ranch in New Mexico and Corporate Yoga Training programs and was featured in Fortune Magazine as "The Soul Trainer".


Devi Dyal will be remembered for his grace, dignity, warm-hearted nature and humor.  May the blessings of Guru Ram Das and prays be sent to his family, friends and students.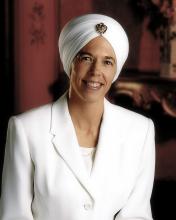 Holy Kaur Khalsa, a dedicated student of Yogi Bhajan and Kundalini Yoga Teacher and Trainer, lived and served in Portland, Oregon, from the late seventies. She left her body sweetly and divinely on September 26, 2013 in the company of her beloved family: her husband Hari Dass, sons Har Rai, Guru Amrit and Hari Amrit, daughter-in-law Amrita, and her brother and sister-in-law. This tribute is for those who loved her and those who will only know her through her living legacy.

Holy Kaur was a person of grace, power and presence. She lived a life of deep devotion to God and Guru, the Siri Singh Sahib, family and sangat, students and clients, friends and loved ones, which includes everyone she met. Holy Kaur lived like the hand of the Divine working in the world, serving as a healer and Minister in Sikh Dharma. It was not unusual for her to put aside her own life to travel to care for someone in crisis or invite them into her home. With generosity, humility, and sensitivity, she answered the call to serve the One in the many, sometimes with a light touch of reassurance, other times taking firm hold in a challenging situation.

Holy Kaur was a brilliant light, and what she radiated was Love. Her beautiful heart was open and welcoming, and we were all drawn to its nectar, not just those blessed to know her, but strangers in airports and small children. The most common comment on student evaluations of Holy Kaur in Teacher Training was that they wished they had more time with her. We all do. Her love lives on and expands as it is carried in so many hearts.

Because of who she was and how much she cared, Holy Kaur excelled in all she did. She received recognition as a student earning her Masters in Spiritual Psychology at Santa Monica College. She impacted generations of students in the Northwest Teacher Training and classes at Summer Solstice, not only with her command of information but also her commitment to the individual. The basis of her success as a business and life coach is embodied in the message of her business name: LifeWorks Unlimited. Whether creating a curriculum or ironing a chuni, she delivered excellence because the elevation of her Being required it.

From early childhood until her last breath, the magnificent Spirit that is Holy Kaur was her lodestone. She followed an inner call that was always present, flourished when she met Yogi Bhajan, and matured in her years of practice and serving the world. Her vast and beautiful Spirit has returned to God to join with Guru Ram Das and the Siri Singh Sahib in blessing us all. She truly lived her name: she is Holy Kaur and she is divine.
BY Jai Kartar Kaur and Hari Charn Kaur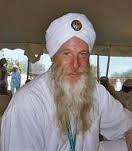 One week after attending my first Kundalini Yoga class in Aspen, I received an unexpected phone call. The man had a commandingly booming voice with a thick New York accent. He identified himself as Dyal Singh Khalsa: "Sat Nam. I've already called my travel agent. You are to fly to Miami for Tantric, and then to Boston to meet Yogi Bhajan, and then to Uniondale here in New York to live in my basement and learn to teach." It was pure grace that directed me to follow these assertive instructions from a complete and perfect stranger. On that afternoon in 1996, I began my relationship with Dyal Singh who firmly set me on the path to learning and teaching the profound technology of Kundalini Yoga. With his encouragement and support, I was blessed to attend the 1997 Master's Touch Course. In the years that followed, Dyal Singh nurtured the vision for what was to come, training teachers of Kundalini Yoga, as transmitted by Yogi Bhajan.
In 2004, the Crestone Healing Arts Center hosted Colorado's first Level I Aquarian Teacher Training with Dyal Singh as Lead Trainer. He would teach with unwavering exactitude and devotion, the way his beloved teacher, the Siri Singh Sahib (Yogi Bhajan) had instructed him to teach. Dyal Singh would drive over 2000 miles from New York to Colorado three times a year to serve a small handful of students awaiting the blessing of his wisdom and teaching. In the eight years that followed he successfully completed seven Level I Teacher Trainings. His influence as a teacher made an indelible and lasting impression amongst the students in these trainings.
Dyal Singh was a storyteller. The yoga students would hear tales of how he would share the benefits of his headstand chair with random truck drivers at rest stops, convince strangers in need to receive Yogic Neuromuscular bodywork in gas station parking lots, teach stress management and long deep breathing to police officers who stopped him along the way, and how Reiki treatments would work its healing wonders amongst recipients near and far. Dyal Singh's precious stories of his many experiences with the Siri Singh Sahib were the ones he treasured the most.
Dyal Singh's kindness and generosity made a lasting impression on our family and the entire Crestone community. He always responded to my calls giving advice regarding family, friends, situations, and life direction. He contributed his energy and resources to sharing yoga especially in our local charter school. Crestone Charter School is now in its 10th year of including Kundalini Yoga in its curriculum. He assisted our daughter, Ariel, and one other community member in attending Miri Piri Academy in India. Dyal Singh offered healing and bodywork to individuals who often could not afford to pay for treatments. He established the Siri Singh Sahib Memorial Temple, dedicating himself to spreading Kundalini Yoga to whoever came to his door for teachings, counseling or advice.
In the last few weeks just prior to his April, 2012 car accident, it was clear that Dyal Singh was happier and more content than Dan and I had ever seen him. He came to our office with that same booming voice to joyfully sign the certificates for what was to be his last group of teacher trainees. We had a lot of laughs that day about life and about our memories from previous trainings. He told us how much he loved living here in our secluded mountain town. He will be remembered by many as a great teacher, a selfless healer, and a unique human being. Dyal Singh will be greatly missed. He resides in our hearts always.
One of the graduates of this most recent teacher training expressed respect and regard for Dyal with these words: "Today I chanted 'Akaals' for Dyal on a cliff overlooking the Pacific ocean, sun gleaming off the water, waves frothing around the rocks below. It seemed especially fitting to be at the boundary between the known and the vast expanse of the unknowable. While explaining my connection with Dyal to someone a few days ago, I realized I can count on my hands the number of days I was with him in Crestone, and borrowing another hand covers the days in Lakewood. His presence in my life seems unbound by the time and space that we physically spent together. I'm sure this is true for all of you and so many others, and I'm equally sure that it will continue to be true in his passing. He will live on in many hearts. I wish I could be at the ceremony in Crestone tomorrow morning. Instead, I will again be at the Pacific, chanting 'Akaals', perhaps burning a small fire as a tiny echo. Much love to each of you, I look forward to seeing you again soon."
Dyal Singh Khalsa passed from this world and on to his next dharmic destination on May 3, 2012. The cremation ceremony took place during the morning of the full moon on May 6, 2012. Thank you Dyal for all the good you shared with us "Seen and unseen."
Sue Beck/Karta Purkh and Dan Retuta are the Directors of Crestone Healing Arts Center & Kundalini Yoga of Crestone.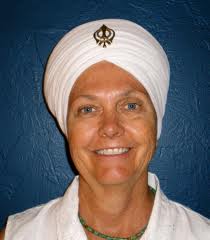 Our friend and teacher Guru Ravi Kaur Khalsa passed September 1st 2011. She devoted her life to share the wisdom of Kundalini Yoga as taught by Yogi Bhajan and had a vision to develop a rich and diverse community of yogis in Tucson. Over 40 Kundalini Yoga teachers in Tucson have been trained with Guru Ravi and share the teachings worldwide. She co-founded the Rx Yoga Center and was responsible for bringing Teacher Training to Tucson.