Date (Mountain Time):
Monday, October 14, 2013 - 5:00pm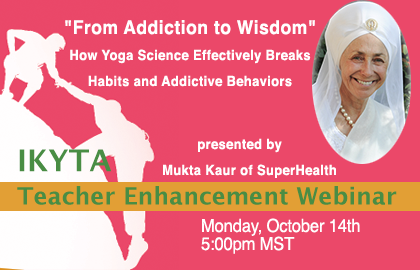 "From Addiction to Wisdom"

Join this webinar for an insightful presentation on how yoga science effectively breaks habits and addictive behaviors.  The system addresses alcohol, drugs, smoking, food issues, co-dependency, gambling, work, computers and includes stress, depression, fatigue and anxiety.  Basically living life.
Understand how ancient techniques are precise and effective for modern day problems originating from stress.